CRM & Orders Updates
---
Filter Options for Customer Order Record
In the CRM customer record, distributors now have the ability to use the Filter tab to narrow the visible orders.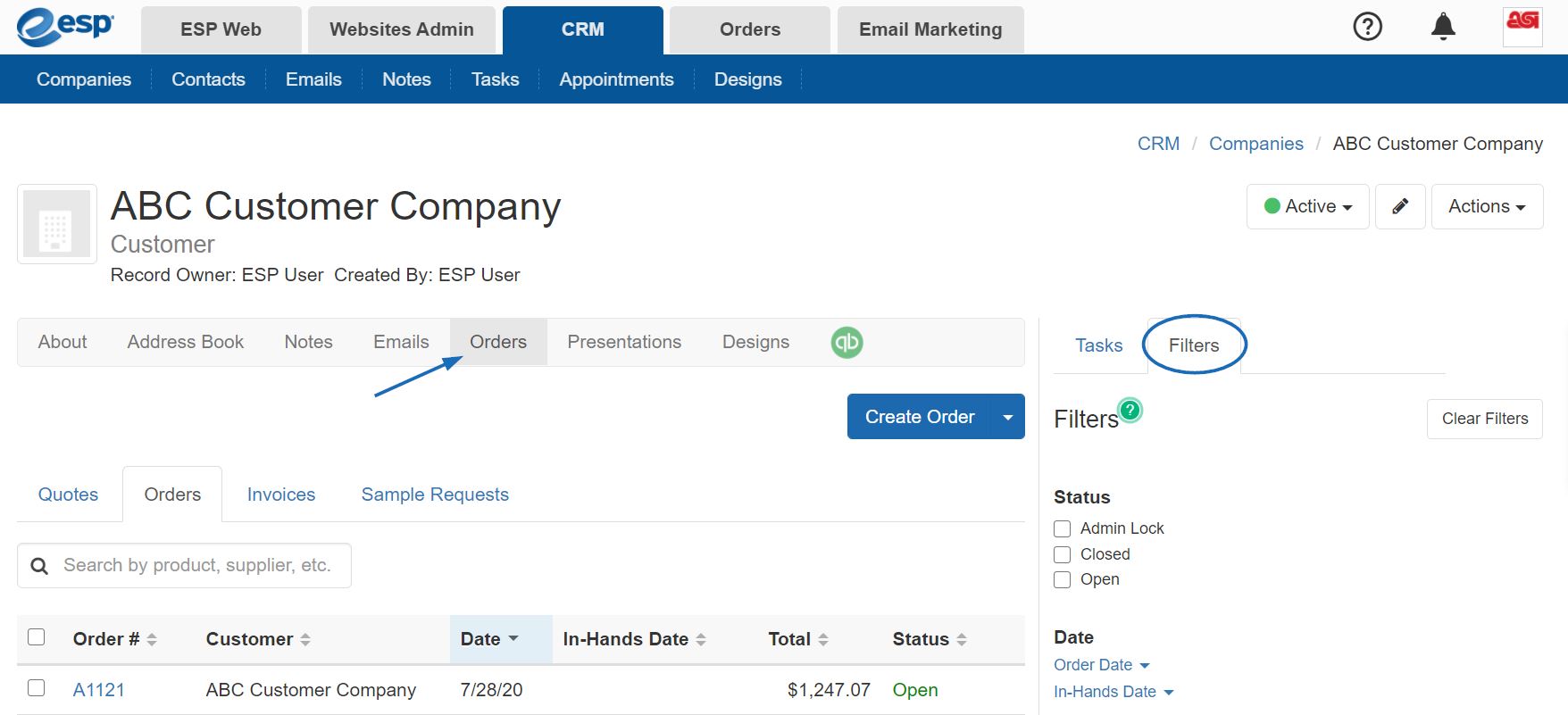 The available filters are:
Status
Date (Order/In-Hands)
Customer
Contact (All/Billing/Shipping/Acknowledgement)
Product Categories
Vendors
Sales Rep
Tags
---
Enhancement to Order Task Notes Display
When creating or editing an order in ESP Orders, users can click on the Tasks icon to open a side panel to display all relevant tasks for this order.
Previously, the notes for a task would be displayed in a separate pop-up window. Now, notes can be expanded within the side panel itself. This enhancement enables task notes to be visible alongside the order information.
---