There are two areas on your ESP Website where the map with directions to your location will display: the footer of your website, and on the Contact Us page.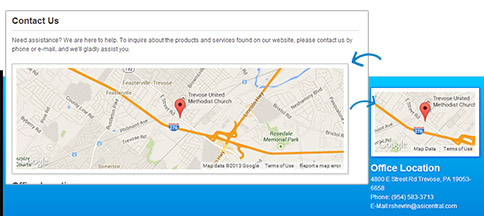 After logging into the ESP Website admin, locate your site and click on the Edit Site button.

Click on the plus button to expand Pages & Menus
and then click on Advanced Page Manager.
Note: To close the menu, click on the minus button.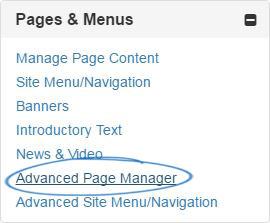 Select the Edit Page tab from the Manage Pages area to select your Home Page, or the Contact Us page from the drop down list of pages.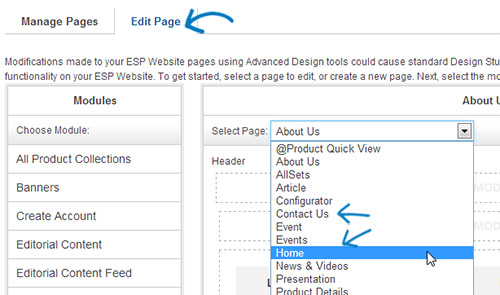 To remove the map from the module, select your page, scroll to where you can see the My Address module, and select Settings.
In the Module Settings pop up display, select from the Display Map dropdown False, and then click Save. After saving your new setting, scroll to the top of the admin page, and click on the Make Changes Live link.