A map to your location will typically appear on the Contact Us and Home pages of sites, but this may vary depending on the template you have selected.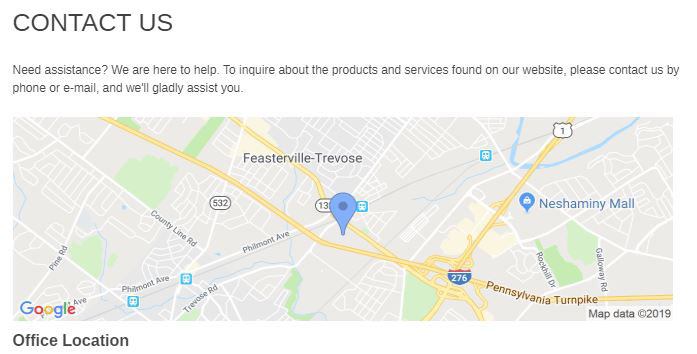 After logging into the ESP Website admin, locate your site and click on the Edit Site button.

Click on the plus button to expand Pages & Menus and then click on Advanced Page Manager.
Note: A notification may appear ensuring that you understand that making changes in this area may results in a loss of features and functionality. Click on Ok.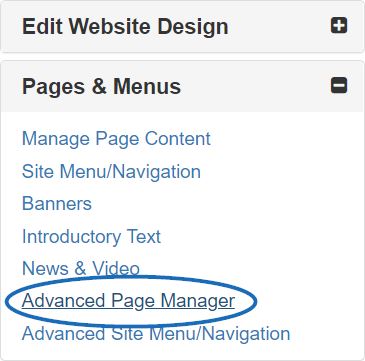 To remove the map, take the following steps
Select the Edit Page tab from the Manage Pages area.

Next, use the Select Page dropdown to choose which page you would like to update. You can use the Select Page dropdown to select the page.

Scroll through the available sections until you see the "My Address" module and then click on the Settings link. If the module is set to "Global", it means that it is set to display on all pages of your site. Therefore, making a change to the settings will update the module for all pages on your site. Modules that are "Non-Global" are set to display on the individual page, so any changes to non-global modules will be saved only for the page you have selected.

In the Module Settings window, use the Display Map dropdown to select False. Then, click on the Save button.

To publish this update, click on the Make Changes Live link in the upper right side of the ESP Websites Admin.