When placing your first order from an E-Comm Connected supplier, you will need to login using your account with that supplier.
After creating your order, go to the Purchase Orders tab. If you do not have an account with the supplier, use the arrow on the Send button to select Send Email. Once you have established an account with an E-Comm Connected Supplier, you can click on the Send button.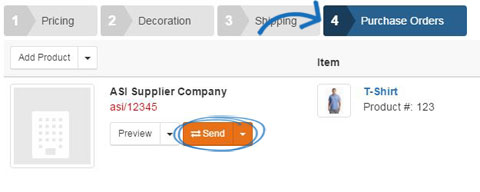 Each supplier may require their own individual login process. You will need to create an account with the participating supplier, but you will only need to login for the first order.
The registration process may vary for each supplier, so you will need to contact the supplier to complete registration.