ESP Web Updates
ESP CRM & Orders Updates
---
Reverse Price Grids in Presentations
ESP Presentations are now able to display price grids in a descending order, showing the quantities from highest to lowest. To do this, users can check the Reverse Price Grid Columns option in the Presentation Details section of the Settings tab.

Note: This feature will only update price grids on output views, such as the Preview, Send, and Download.
---
Notification Options for Presentation Comments
ESP Presentations have recently been enabled with commenting capabilities. Now, notifications, both in-app and via email are available within ESP. In app notifications will be inidicated by the bell icon and users can also choose to receive an email when a customer enters comments on a presentation.

---
New Template for ESP Supplier Websites
The new template "Forte" is available for ESP Supplier Websites.
---
Enhancements to Task Management and Deletion
Within ESP Orders and CRM, tasks have been enhanced to now show the completion date and the name of the user who completed it. Users can now view this information in the Tasks Detail page within CRM.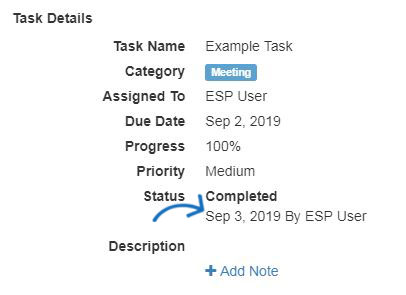 Additionally, after selecting to delete a task, a confirmation notification will prompt you to ensure you would like to delete the task.

---
New Payment Methods Available
In the ESP Orders form, two new payments methods have been added:
To use one of these new payment method on an order, select the desired option from the Pay With dropdown.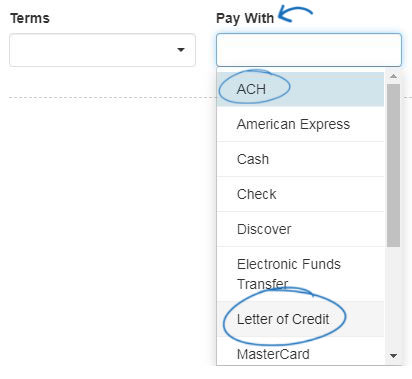 ---