ESP Web Updates
ESP CRM & Orders Updates
ESP Websites Updates
---
New Spanish Language Option
Users now have the option to translate the application labels into Spanish. To translate the labels, click on the user icon and then use the dropdown to select the language.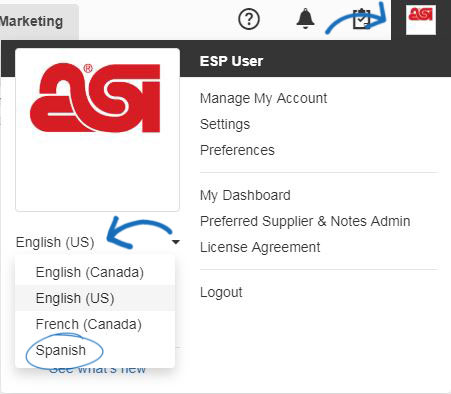 The labels will be displayed in the selected language. It is important to keep in mind that while the labels will be translated, the product data will remain in English.

---
Visibility Capabilities in ESP Presentations
ESP Presentations can now be more easily shared within a company by using the visibility options. There are three options from which to choose:
Everyone: All users within the company will be able to view the presentation.
Only the Record Creator: Only the user who created the presentation will be able to view it.
Teams or Individuals: Select a team of users or designate specific individuals within the company with which to share the presentation.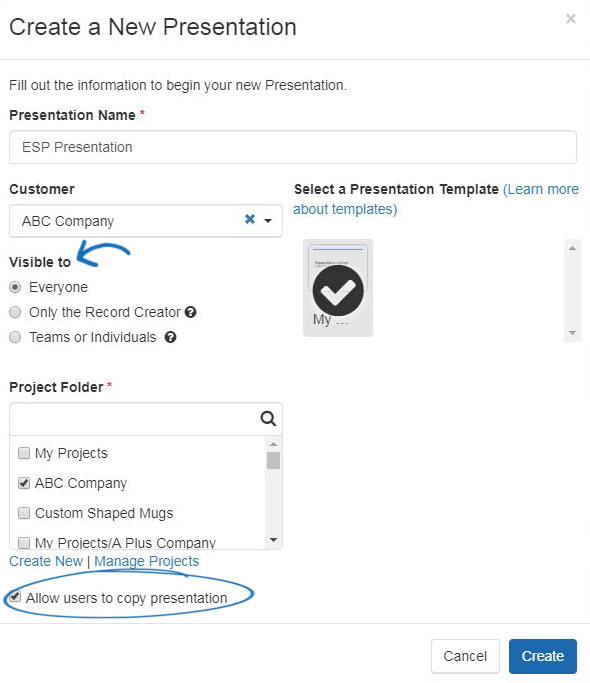 If you select "Everyone" or "Teams or Individuals", a checkbox will be displayed providing you with the option to enable users to copy the presentation.
---
Conflict Resolution
When importing contacts into CRM, if there is an existing contact with the same name or email address, a conflict notification will appear. Clicking on the bell icon will alert you to the conflict resolution page.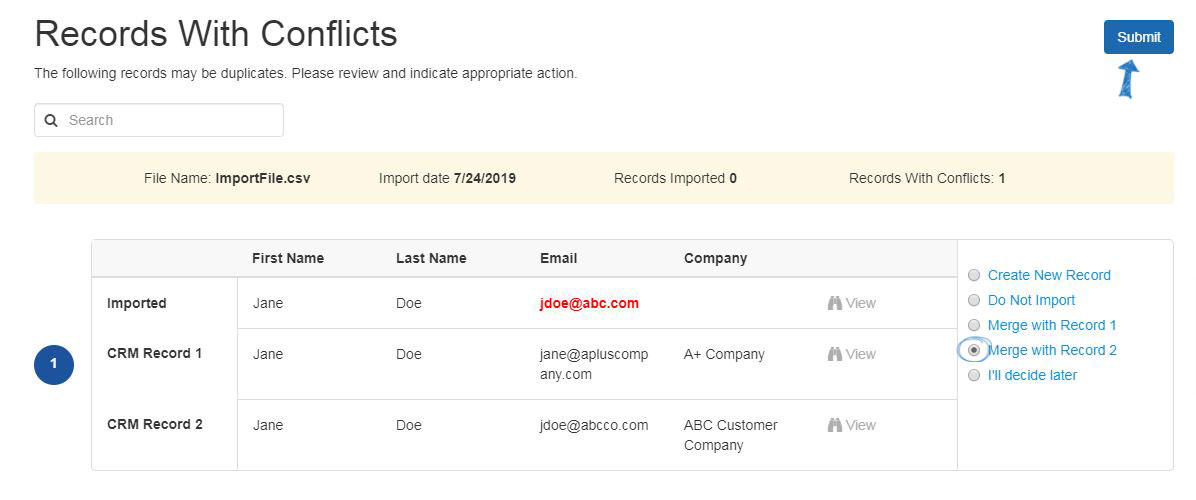 Use the options available to resolve the conflict. Click on the Submit button when you are finished.
---
Order Attachments Support SVG Files
When attaching artwork to an order, scalable vector graphic (SVG) files will now be accepted.
---
Filter Orders by Contact Type
When filtering orders in ESP, you are able to select the type of contact prior to entering the contact name.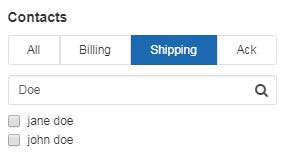 ---
Tasks and Notes Management Options
In CRM, when creating or editing a task, you can now assign the task to a team within your company. Also within Tasks, the notes section has been moved to its own tab.
---
New Template Available
There is a new template available for ESP Websites and Company Stores.
---