Company Stores Updates
ESP Web Updates
ESP Orders Updates
---
New Site Builder
Building a new company store is now a more streamlined process, which helps distributors save time as they build sites for their customers. Distributors can select a template, color scheme, and company for their customer's site. In addition, you can create a domain name, upload their logo, and select a product collection.
---
Enhancements to User Companies
In the Companies section of the Manage Users, there is a checkbox that "All users that create an account must belong to the Company below".

When users create an account on a company store, any companies in this section will be available for selection. If there is only one company, the field will be automatically filled in during the account creation process.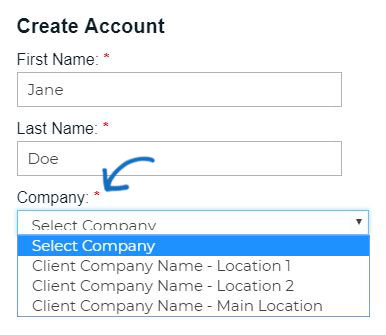 ---
Exceptions Added to Preferred Supplier Pricing
When setting preferred supplier pricing, there is now the option to establish exceptions based on product category, brand(s), or quantity. For example, if a supplier has offered EQP on all their products, except for backpacks and bags, this exception can be established in the Preferred Supplier and Notes Admin. In the Rank & Price window, there is a dropdown for exceptions where you can select Categories and then enter the specific categories that should be excluded from EQP.
---
Additional Information Included in QuickBooks Sync
If you have ESP Orders integrated with QuickBooks, when you send order information that contains a discount and/or payment (partial or full), this information will be included in QuickBooks.

---
Email Type Shown on Sample and Catalog Requests
When sending a request for a sample or a catalog, the type of email address will be displayed.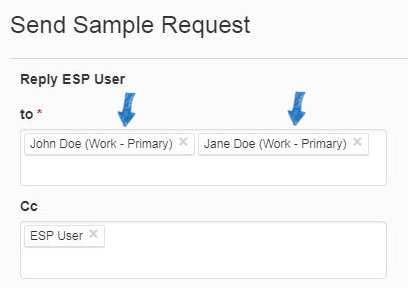 ---
Sample Requests will autofill with Designated Shipping Address
When creating a sample request, if you have designated a primary for shipping, their address information will be automatically displayed. If a shipping contact has not been assigned, the main primary address information will be displayed.
---