There are two ways to access the single transaction reporting form.
Click on the link from the homepage (Connect Plus, Platinum and Prospect Hunter subscribers)

Click on My Reports from the main toolbar and select Report a Single Transaction from the dropdown.

On the Report a Single Transaction page, you must enter can the distributor company name and it is recommended that you enter as much additional information as possible.

After entering the customer information, it is important to enter the transaction details.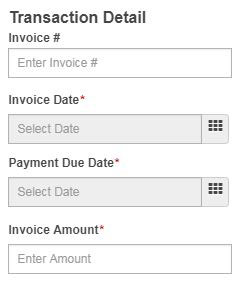 In the bottom half of the screen, select the type of transaction, date paid, amount paid, extended credit amount and invoice balance.
Click the Submit button.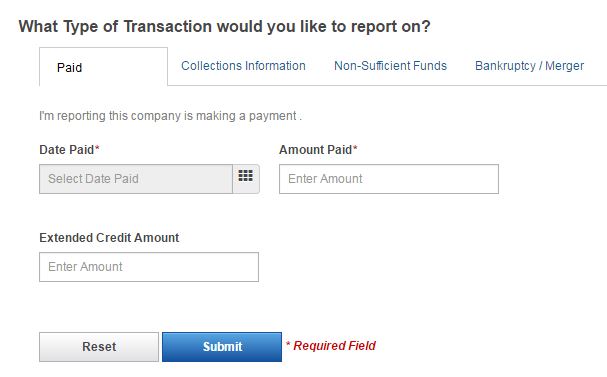 If you need to start over, you can click on the Reset button.