Use the site builder to get your site up, active and ready for business.
In the ESP Websites Admin, click on the Start button in the My Site Licenses area.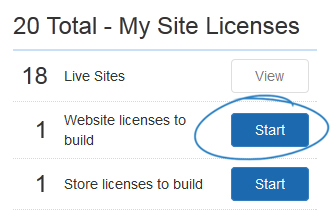 ---
Set Up Your Site
In Section A, Set Up Your Site, you can create your site address (domain name) and site. Do not include spaces, "www." or ".com" in the site address.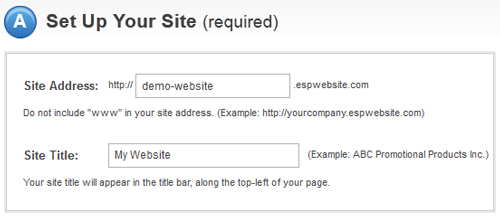 ---
Upload Your Logo
In Section B, Upload Your Logo, add your company logo by clicking the "browse" button in the "Upload Company Logo" section.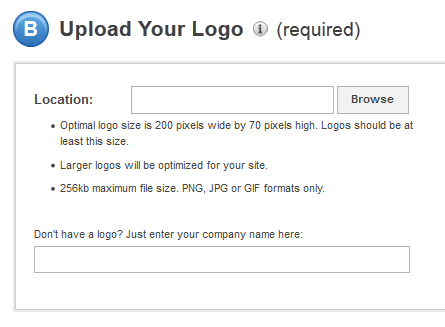 If you do not have a company logo, type your company name into the last field in this section. A preview of your typeset logo will appear in the Logo Preview window on the right.
---
Company Info
In Section C, Company Info, enter company information such as your Company name, address, and contact information.
Enter Your Company Info
Use the dropdown to select an address or enter your information, and then use the checkboxes to select which information you would like to display live on your site.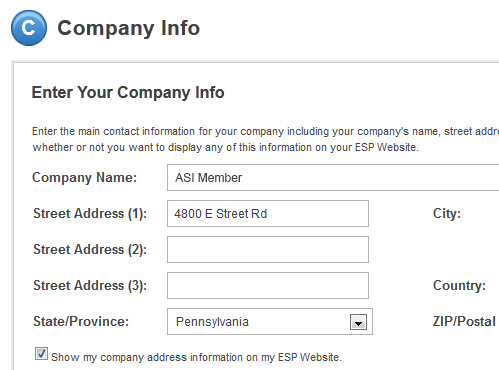 Note: You must enter a phone number and email, even if you choose not to display them on your site
You are also able to add links to your company's social networking site.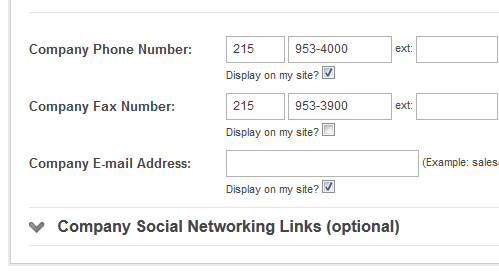 ---
Quick Launch
At this point, if you feel you are ready to get your site up and running, click on the Quick Launch button. A preview of your site will open.

In the upper right corner of the preview, there is the Publish button. The Publish button will make your site available to the world.
If you are not ready to Quick Launch, click on the Go Back button to return to the site builder.