In the Document Design section, administrators can upload a logo for order documentation in ESP Orders.

Administrators can also enter information regarding shipping and handling the Shipping and Handling box.

Administrators are also able to create document headers and footers for company documentation, as well as hide images.
To hide images, uncheck the "Show Product Images" checkbox.
To custom the header and/or footer information for company Sales Orders, Purchase Orders, Invoices, Acknowledgements, Quote Requests, Quote Proposals, and/or Packing Lists, enter the information you would like to include within the appropriate section and then use the available toolbar to format it.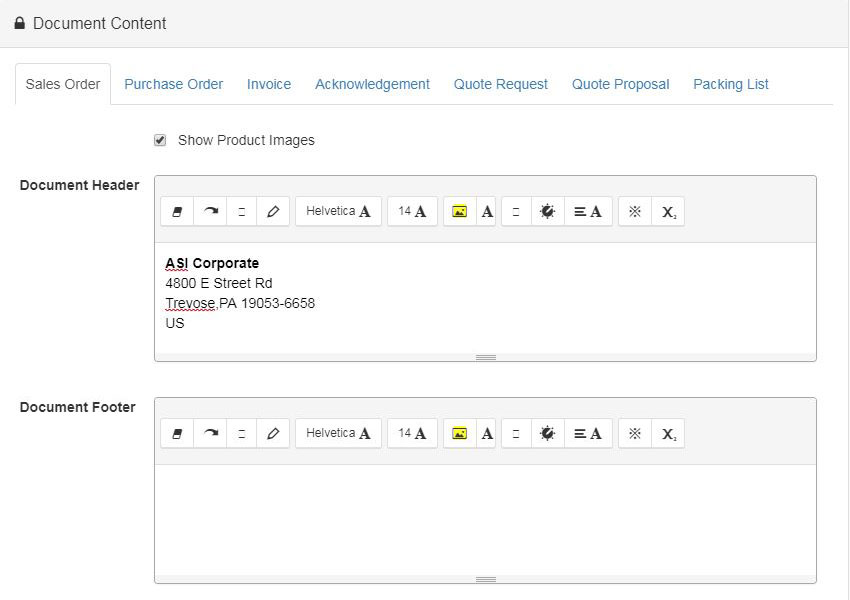 When you are finished, click on the Save button.