A favicon is the image that appears to the left of the page title both in the tab bar that is displayed in many browsers as well as in the bookmarks when a site is saved.

To customize this image for your ESP Website or Company Store, log into the ESP Websites Admin.
Click on the Edit button next to the site for which you would like to add the favicon. Expand the Edit Website Design section using the plus sign ("+") and then click on the My Site Logo link.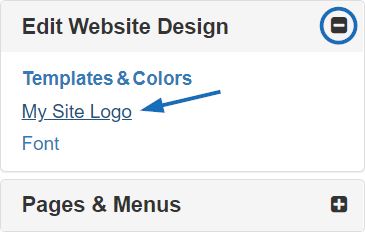 In the Upload Your Favorite Icon section, click on the Browse button to upload an image from your computer. Images must be in a .JPG or .JPEG and less than 2MB in size. Locate the image on your computer and then click on the Open button.

A preview of the image will appear in the Preview box. Click on the Save button below the Preview box and then click on the Make Changes Live link.