Templates in ESP Updates
The ESP Updates tool provides you with the ability to create criteria templates, so you can add the information once, save it and then apply it to other products as needed - making data entry more efficient!
The initial criteria available are Product Colors and Sizes.
The process of creating, applying, and deleting a template for color and size is the same, color will be used as the example.
Creating a Template
From the Attributes tab, add all of the applicable product colors and configure them. This includes any combination colors, renaming, or custom RGB/HEX codes.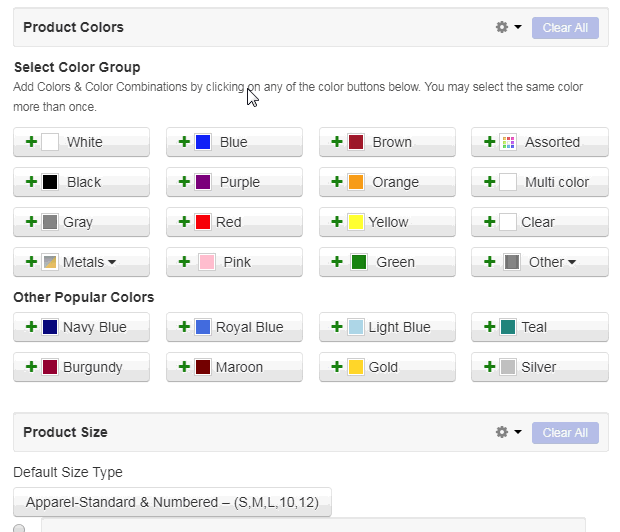 Then, click on the Settings icon (cog) and select Save Template.

Enter a name for the template and then click on Save.

The template is now saved and can be applied to future products.
Applying a Template
After creating and saving a template, it can applied to other products which have the same color values. You can also apply a template and then edit the color information, so if a product has most of the same color values, you can use the template and then edit it accordingly.
Deleting a Template
Once a template is no longer needed, it can be deleted by clicking on the Settings icon and selecting Delete Template.

Choose the name of the template from the dropdown and then click on the Delete button.