In the Manage Products tab, you can add a new product by clicking on the Add a New Product button.
Watch a full length webinar on how to add and manage products in ESP Updates.
A window will open prompting you to enter a Product Name, Product Description and Type of Product. Type the Product Name and Product Description in the available boxes. Use the "What type of product are you entering" dropdown to select a product type.
Once you are finished entering information, click on the Apply button.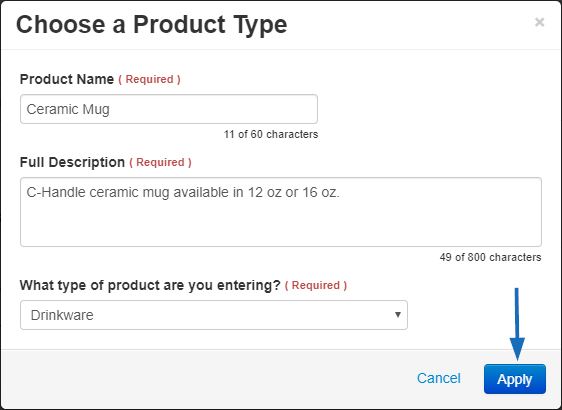 The Adding Details area will open and you can begin entering information about this product in the available sections: