To create a contact in CRM, the first recommended step is to create a company.
Once your company has been created, you will want to create contacts and link them to the company. To create a contact, click on Contacts from the CRM toolbar.

In the Contacts area, click on the Add button.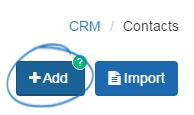 Enter the first and last names of the contact. Then, use the company dropdown and select the company to which this contact should be linked.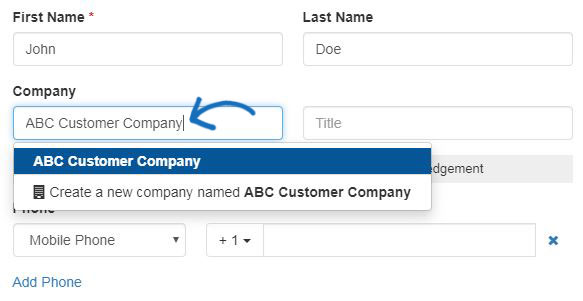 Fill in as much as information as possible in the remaining fields including the contact's phone number, email, and website.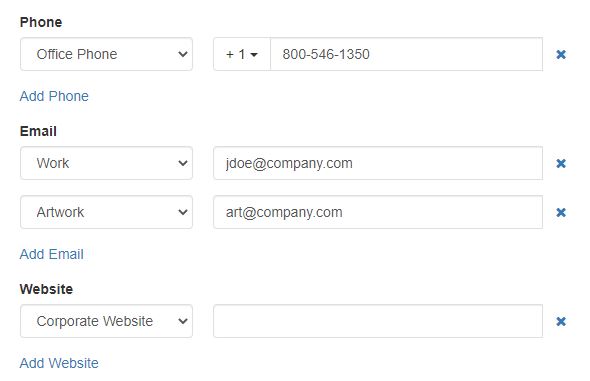 Use the Tag dropdown to enter or select a tag for this contact. A tag is used to quickly locate contacts when sorting and filtering.
Lastly, select the which users will be able to view this contact:
Everyone: All users within your organization.
Only the Record Creator: Only you will be able to view and search for this contact.
Teams or Individuals: You select the team of users or individual users that will be able to view this contact's information.
Once you have finished, click on the Save button. If you need to add more than one contact, use the arrow next to the Save button to select "Save and Create Another".