Open your internet browser and type: connect.asicentral.com in the address bar.


Note: If you are using Internet Explorer, the minimum required version is Internet Explorer 9. You may also use Mozilla Firefox, Google Chrome or Safari.
The Media Stats login page provides you with access to all of your ASI applications and site through your single sign-on (ESP) account. Your Media Stats login also applies to your ESP and Connect services, as well as to ASI Central and ASI Education.
Enter your ASI number, Username and Password. Select MediaStats/ROI Reports from the ESP Applications options. Click Log in. By checking the "Remember Me" checkbox, MediaStats will store your ASI number and username for future logins.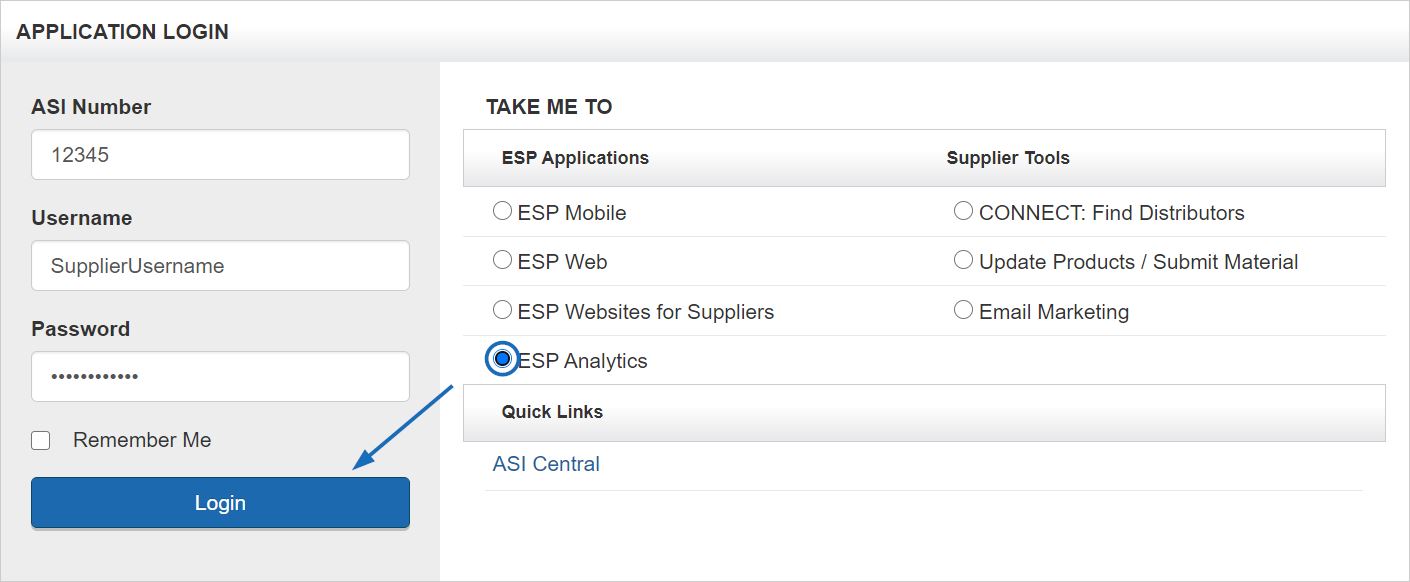 ---
If you need assistance logging in, there is a Need Assistance area below the Application Login section. The Need Assistance area contains three tabs:
Contact Us: Displays information for calling or emailing the ASI Technical Product Support department.
Forgot My Username: Enter your email address and then click on Submit. Your username will be emailed to you.
Forgot My Password: Enter your email address and then click on Submit. Instructions on how to reset your password will be emailed to you.
---
After logging in, you will have access to all ASI ROI information for your company. For an explanation of this data, please contact the account manager listed at the top of the page.